Cammeray Roadies was established in 2013 from a group of local riders who identified that there needed to be a more organised cycling group to cater for the growing cycling community on Sydney's Lower North Shore area.
From experienced racers to riders new to group riding, our group is made up of cyclists from all backgrounds and abilities. We always welcome new riders and nearly all of our rides are 'non-drop' (i.e. we go at a pace everyone can maintain).
The most important thing about riding with us is to keep a sense of humour, have fun and stay safe.


Anyone with a road bike and who can comfortably ride 30km or more is welcome to join in. Why do people join our group?





Thanks for your interest in the Cammeray Roadies!
Since its founding in 2013 by Gareth Lloyd, the Cammeray Roadies has been committed to expanding cycling in Sydney's North Shore, so we're always thrilled when new people want to join our ranks.
We ask prospective new members go through the checklist below:
NEW RIDER CHECKLIST & INFO:
1) Sign up to obtain AusCycling membership
Lifestyle – designed for those who want to ride socially, for leisure or commuting and don't want to race in competitions. This is for those who want affordable third party liability insurance and Personal Accident Insurance coverage + other benefits as noted. https://www.auscycling.org.au/membership/lifestyle

Race All Discipline – A competition license, insurance coverage while racing as well as all the 'Lifestyle Membership' benefits. This is the one for those who want to compete and race https://www.auscycling.org.au/membership/race-all-discipline
Select the membership 'join now' option (Lifestyle or Race – selecting the annual membership option)
Click on the 'Register' button
Enter your details
Click on the 'Next, Membership Information' button
Enter your 'State' – New South Wales
Enter your 'club' – Cammeray Roadies
Click on the 'Next, Member Information' button
Enter the details as requested
Click on the 'Next, Waiver' button
If you agree, Select agree to the terms
Click on the 'Next, Payment' button
Enter your payment details and select to confirm.
An email will be sent to confirm your membership details
2) Join our Team App to view and join official rides. https://TeamApp
PLEASE NOTE: We will only approve Team App requests from AusCycling members.
3) While you are waiting, read through our Ride Guide. https://Rideguide
4) For your first ride, join a Friday morning ride with the C group, see how you feel, then go from there. Don't forget a helmet, lights, spare tubes, pump/co2, and bell!   That's really about it; there will be lots of people in each group that will make you feel welcome and safe on the road!
FAQ:
I'd like to give CR a try, can I do that?
Yes, you can now purchase an AusCycling monthly membership with CR for under $10. If you are a member of AusCycling and have moved to the area, you can request a club transfer by contacting membership@cycling.org.au
I can't make Friday mornings. Can I still ride with Cammeray Roadies?
Yes, just shoot us an email at info@cammerayroadies.cc
Why haven't I had my membership request on Team App approved yet?
Either you haven't completed steps 2 & 3, or we simply haven't got around to it yet. We're run by a group of volunteers, so please be patient with us!
Am I fit enough to ride with Cammeray Roadies?
Tough question over the Internet. We strive to be all-inclusive, but safety is our #1 priority, and a rider that's too far out of their depth can negatively impact safety.  If you feel you're not strong enough, hang around for our social functions and our occasional "intro" rides. These are at a very relaxed pace, and our members will offer no shortage of advice on how to get fast and fit!)
Facebook Group: https://www.facebook.com/groups/CammerayRoadies/
Strava Club: https://www.strava.com/clubs/cammerayroadies
Instagram: follow @cammeraycycling and tag your rides with #cammerayroadies
Facebook Page: https://www.facebook.com/cammerayroadies/

Our regular club ride is on Fridays at 6AM. This is a 'coffee ride' (recovery ride) which is purely social and usually about 30km.
We also have Tuesday and Saturday rides of varying difficulties.
Weekly rides generally consist of: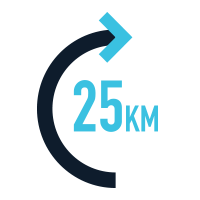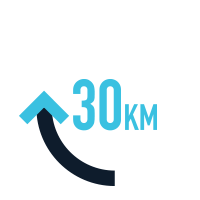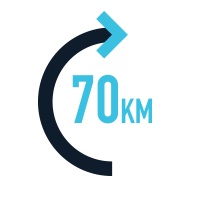 There are some basic rules of group riding that everyone should be aware of when riding with us. These are in place to keep everyone safe. If you are every unsure about something, don't hesitate to ask the ride leader or post a question to our Facebook group.



Ride at a constant speed
Signal any change in pace
Point & call out obstacles
Remain aware of the bunch behind at all times
Pull away at a steady pace to prevent stringing out the bunch
Know the route and point out turns well in advance
Give plenty of warning when a lane change is needed
Make safe judgements for the whole group at junctions
Ease up the pace if requested
Rotate off the front when you feel your pace dropping

Listen to the pre-ride briefing

Ride in a predictable manner

Hold your line around corners

Maintain consistent speed

Relay (repeat) calls

Point out obstacles

Maintain a safe distance from the rider in front

Look forward at all times (unless checking lane changes)

Obey the rules of the road

Always be ready to brake

When riding two up, ride in line with the person next to you

Do not half wheel

Maintain the bunch

Make judgements on whether or not it is safe to change lanes
Call "OVER" to signal if it is safe to change lanes
Make the call to "EASE UP" if there are gaps in the group forming which are not being called by others
Call "CAR BACK" to warn the group of a vehicle approaching from behind
Call "ALL ON" to let the front riders know the group is united

Please check your feed, the data was entered incorrectly.